Hello Liam, thank you for taking the time for this interview. Before we talk about your latest photography project, what is your current job and where are you from?
I work as Graphic Design Director at Ubisoft Montreal; the video game company known for games like Assassin's Creed, Far Cry, Watch Dogs and Child of Light. I was born and raised in Scotland and moved to Canada a few years ago.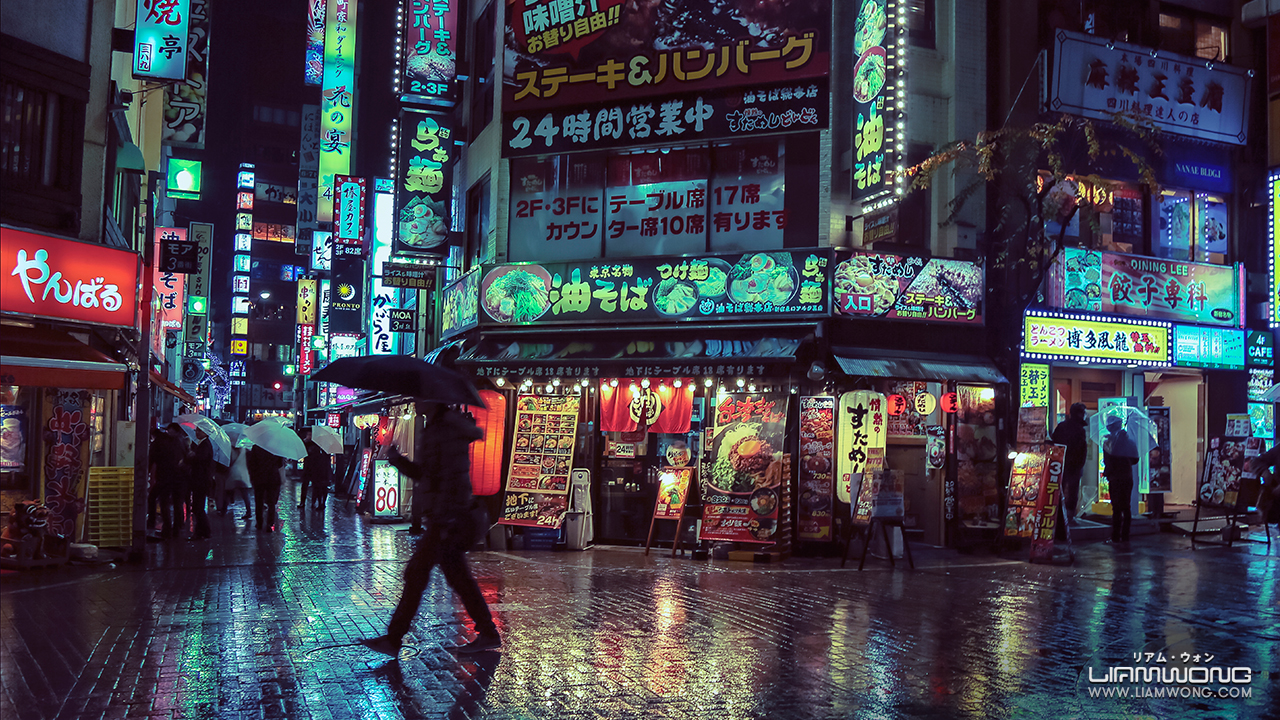 How did you get into photography and what excites you about photography?
I am still relatively new to photography. I started using Instagram as a way to share my travels with friends and family. I picked up photography properly in the last year and purchased my first DSLR at the start of this year.
My photography focuses on cities at night and so I try to capture all the fascinating things that happen after midnight. I'm most excited by not knowing what I will capture.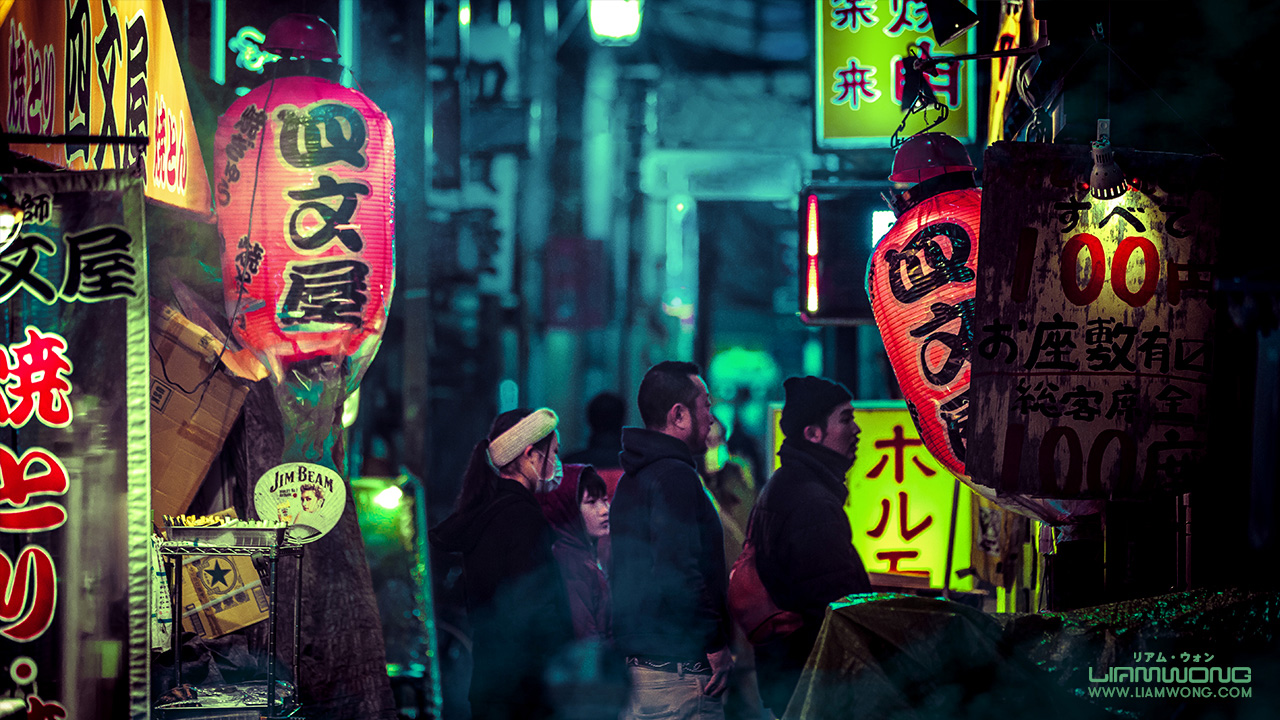 Your first photography project "The beauty of Tokyo at night" is running very successfully. Did you expect it?
Honestly, not at all.
Since uploading the pictures my following on Instagram has grown from 100 to over 30,000 and has been featured on so many websites around the world. Most surprising were Business Insider, Saatchi Gallery and Smithsonian. It has been surreal but has presented a lot of opportunities and I have even made a bunch of new friends because of it.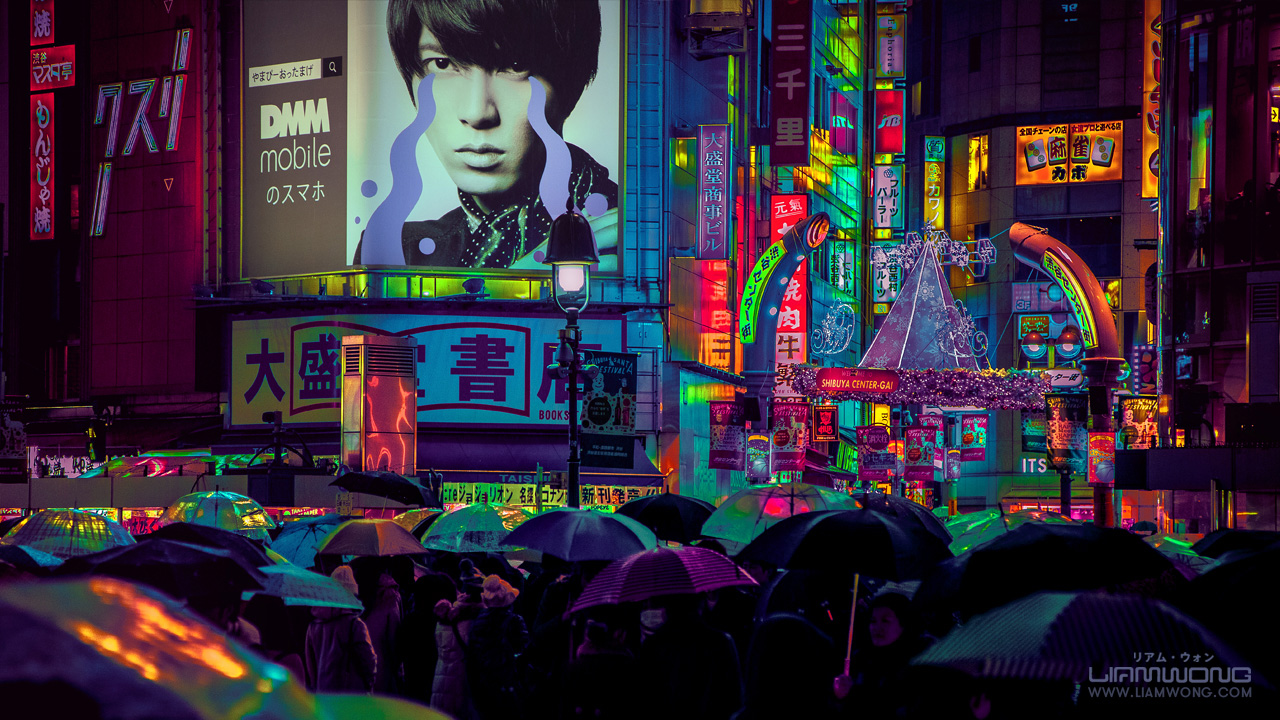 Have there been a reason why you selected Tokyo? Do you have three favourite places – and what makes them that?
I first visited Tokyo two years ago on a business trip for the Far Cry 4 press tour and I immediately fell in love with the city.
I grew up in Edinburgh – a relatively small city with a castle built on a rock in the centre of town. Huge cities are so alien to me, so I am always fascinated by the architecture and the hustle and bustle.
My favourite parts of Tokyo are Shinjuku, Shibuya and Akihabara. They all have very distinctive vibes and come alive at night.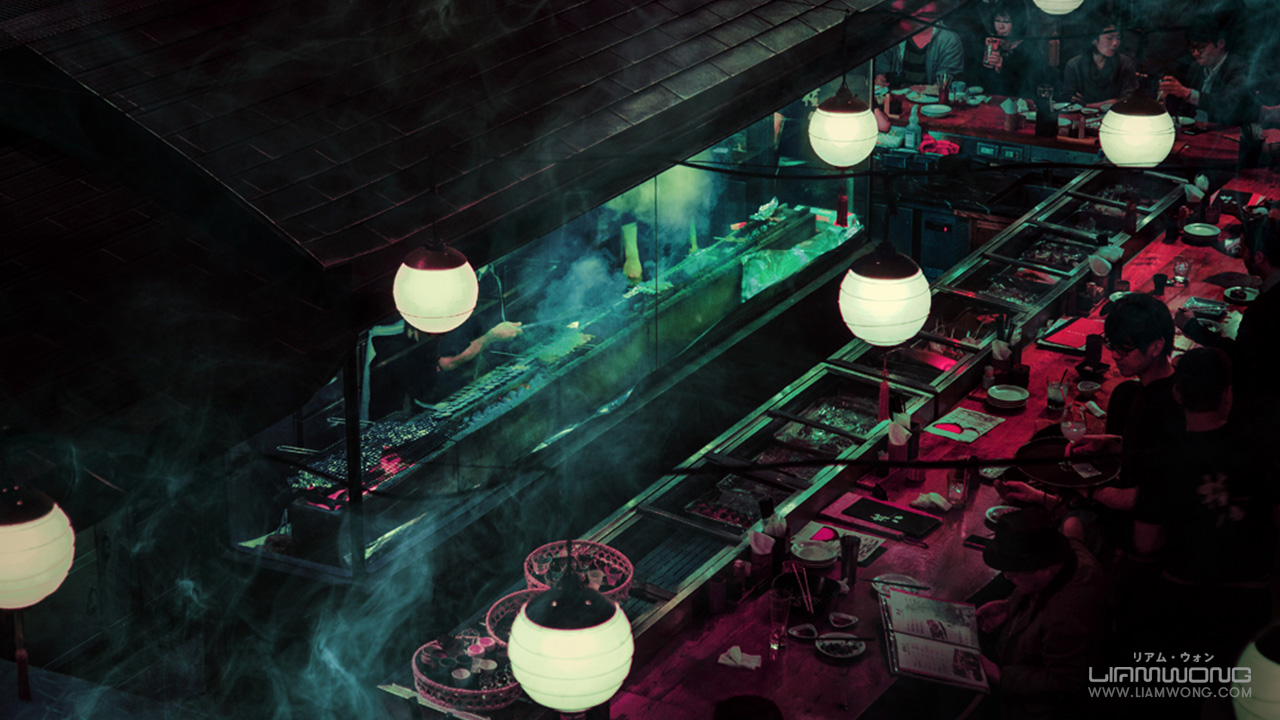 What was your vision when you taking the pictures of Tokyo?
Capturing real moments and transforming them into something surreal, to make the viewer question the reality depicted in each photograph.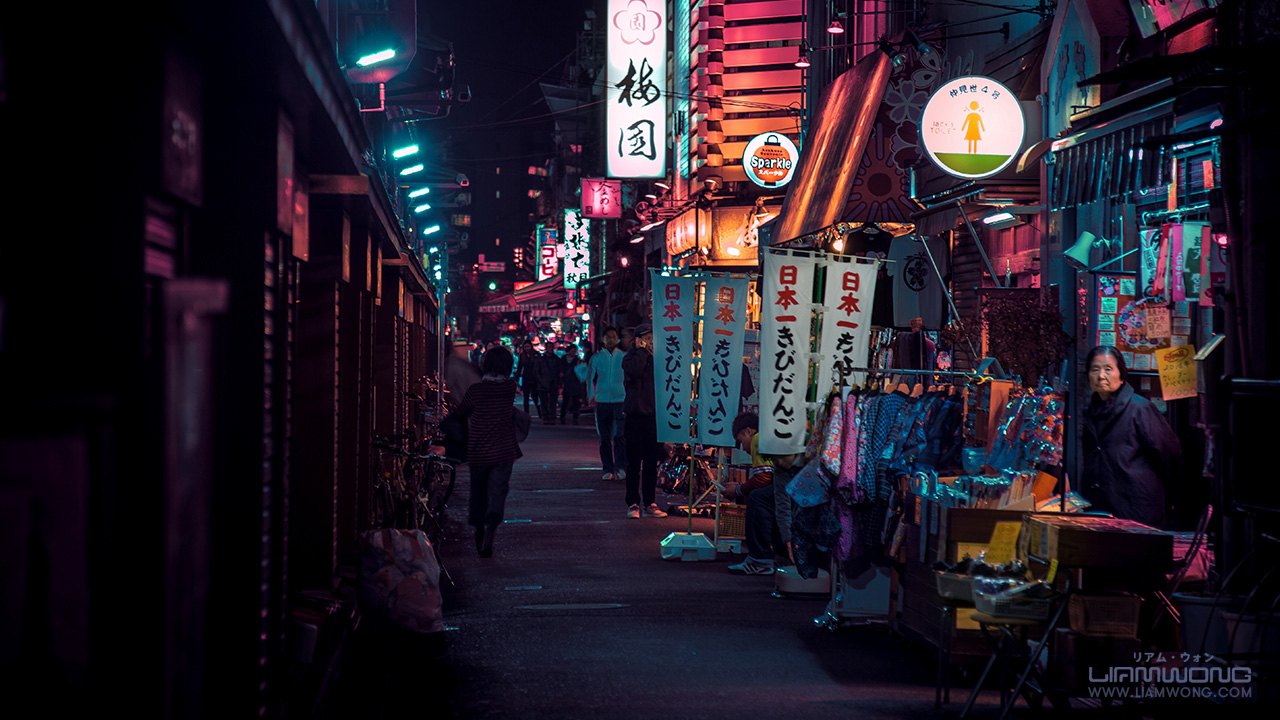 Your pictures remind me of the film Blade Runner. Was this gloomy atmosphere intended?
Absolutely. I am a huge fan of the world that Syd Mead created in Blade Runner. His use of color, contrast and composition have always been a massive inspiration to me. I look forward to seeing if the new movie maintains the same aesthetic.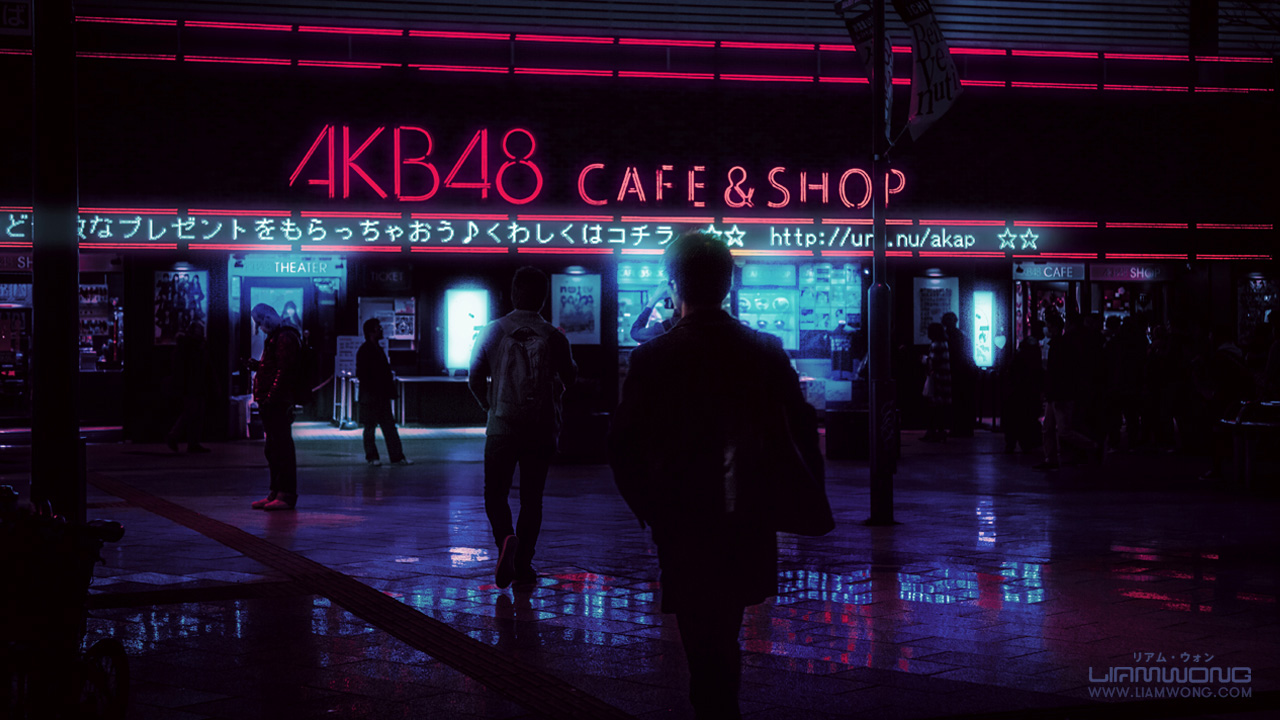 Did you use a special camera equipment or filter?
I shoot with a Canon 5D Mark III and sometimes filters and gels. The camera itself performs incredibly well at night in tandem with my lenses, a 24-105 and a 70-200.
I then process my images using Adobe Lightroom and sometimes Photoshop. Occasionally I will animate some in After-Effects.
Are your fantastic images available for purchase?
Yes! I have a store at: www.society6.com/liamwon9 and will soon be selling prints and a mini artbook of my Tokyo pictures at: www.liamwong.com.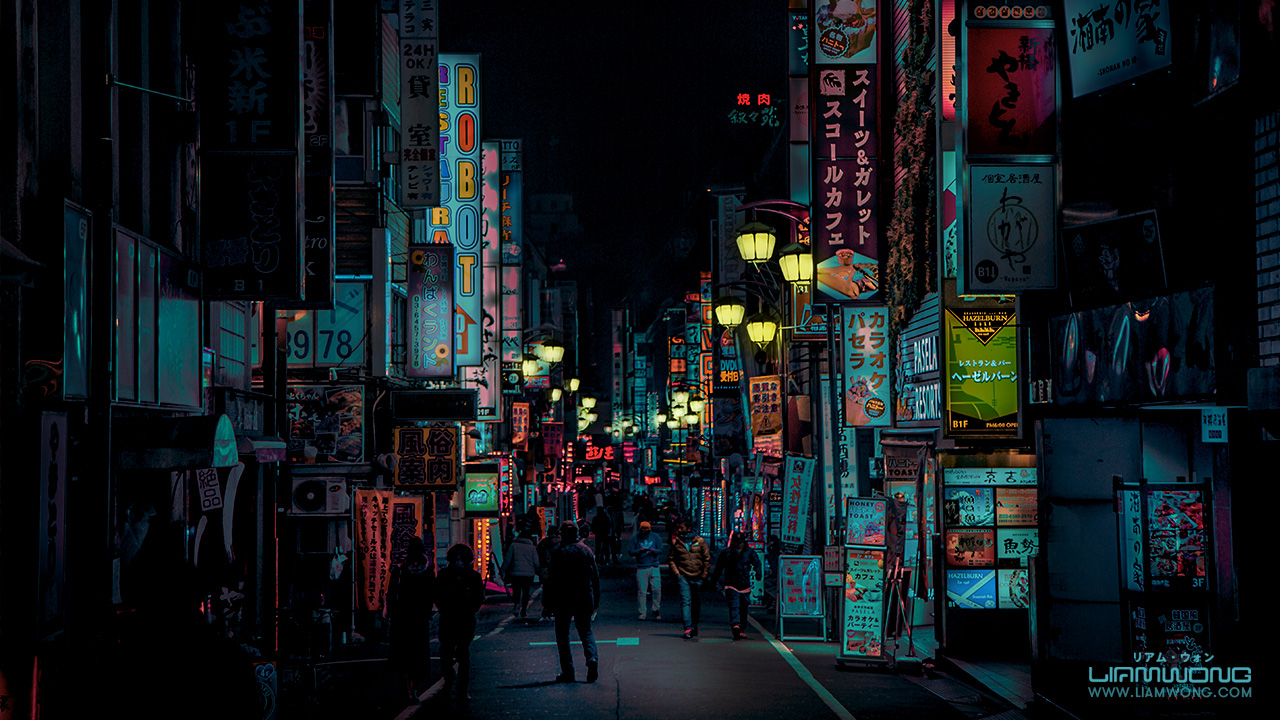 What are you working on at the moment? Do you start a new photography project?
I have spent the last month travelling to various cities: London, Paris, Chicago, New York, Montreal and next up is Los Angeles, which I am flying to this week. If you're a fan of Blade Runner, you should follow my Instagram as I will be posting the images soon: www.instagram.com/liamwon9.
That sounds interesting. I look forward to hearing more about it once it's finished. Thank you for sharing your views with us.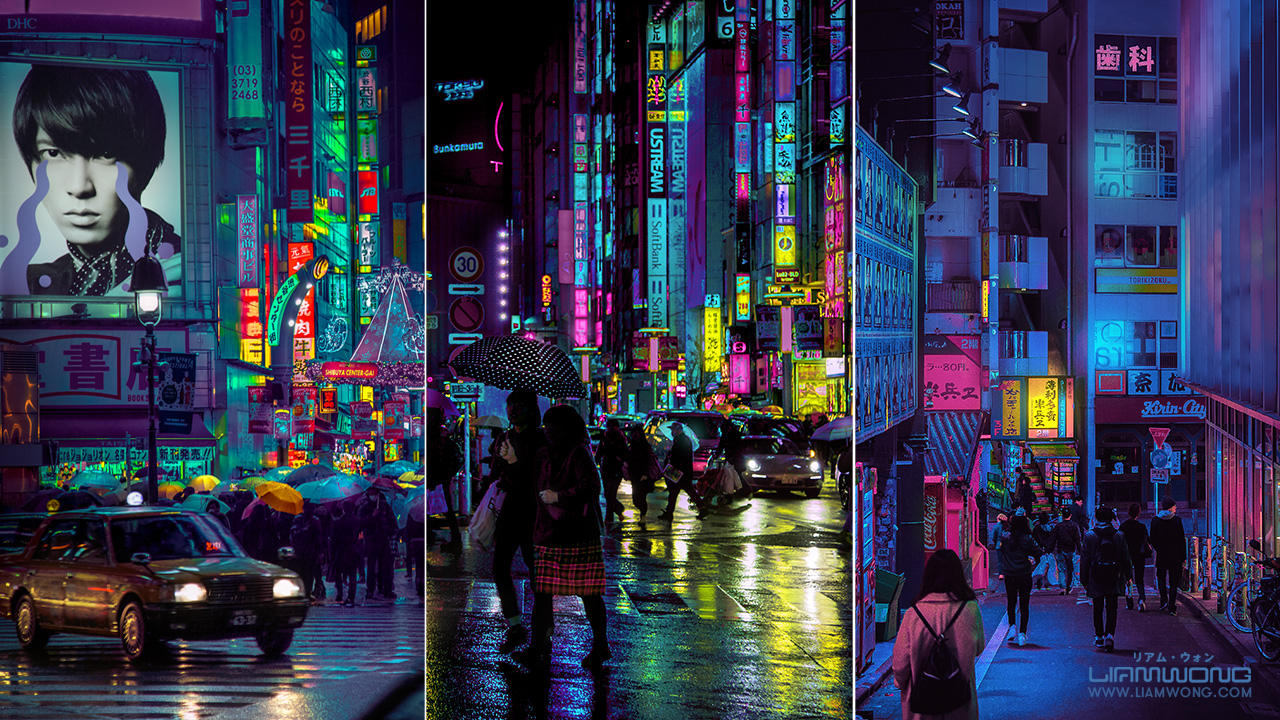 Never miss a Free Font
Enter your email to get FREE blog updates and exclusive free fonts ONLY for subscribers!
Thank you for subscribing.
Something went wrong.