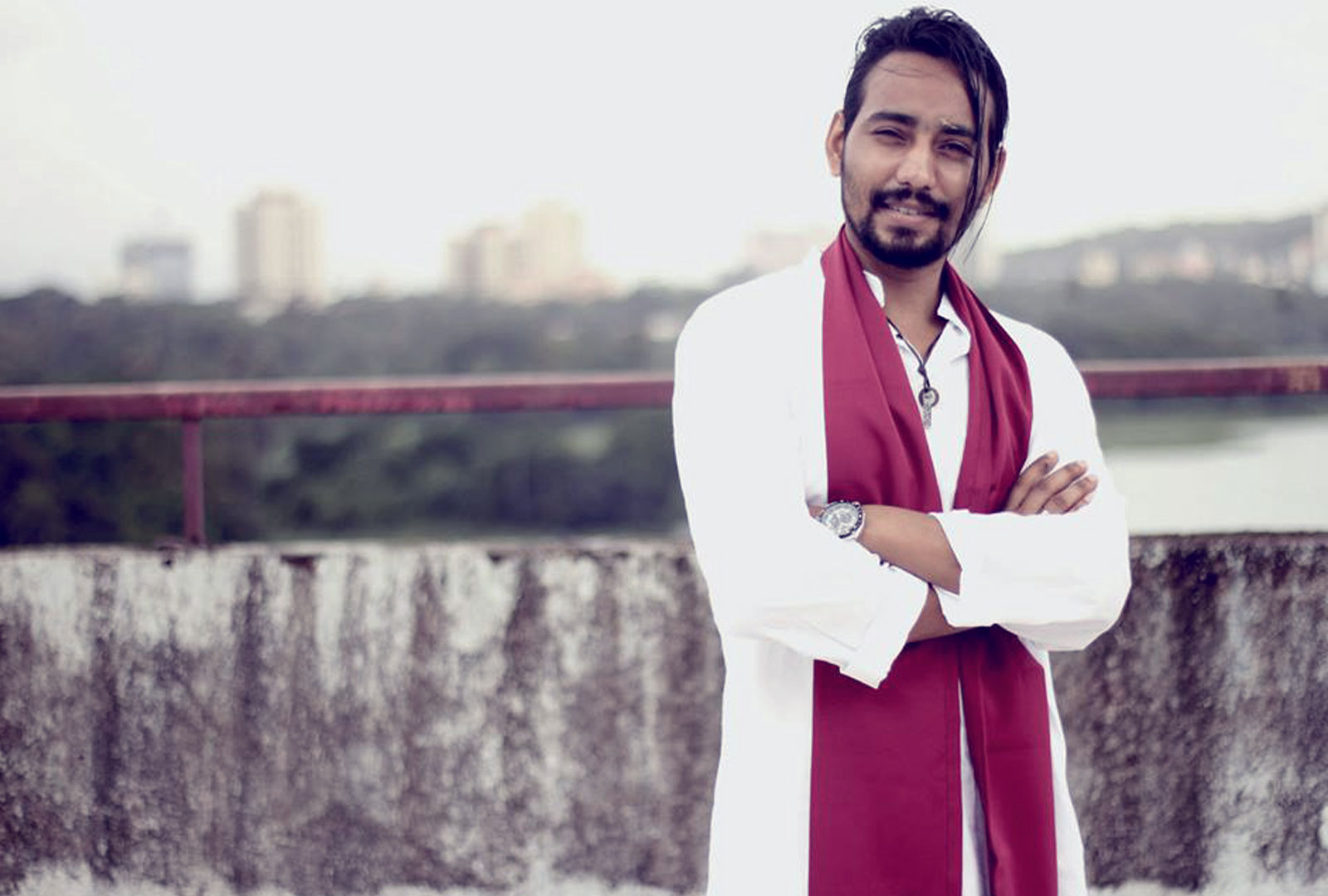 Where are you from? Whats your job?
Myself Anaroop Kerketta, am from a small state West Bengal (Alipurduar District) in India. I did my bachelor's degree from Delhi College of Art (Bachelor in Fine Arts) and Master's Degree in Animation and Film Design from Industrial Design Centre, IIT Bombay, India. Presently I am working as an Independent Artist (Custom lettering, Calligraphy, Logo Design… etc) settled in Mumbai, also I am official Calligraffiti Ambassador.
Which were the first alphabets you started with and which where the first you learned?
The first letter was "A" as it was the first letter of my name 🙂 So I started playing around with all the letters of my name. I used to compose and design my name in different ways and style more of experiment.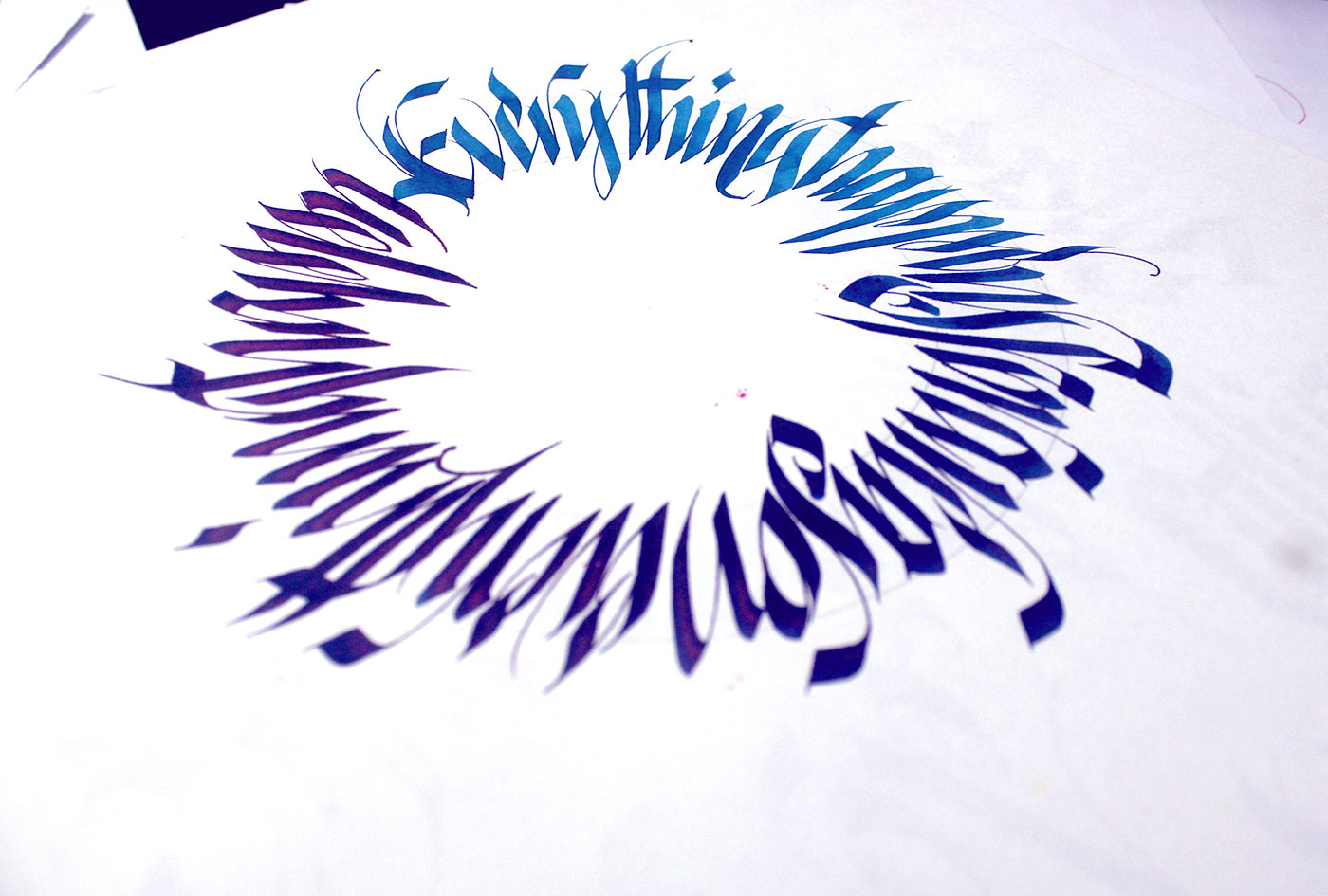 What tools did you start with? And which are your favorite and most used?
Initially when I started doing calligraphy I used to cut the nib of my ink pen. Calligraphy tools were not easily available around my place, also I used to use self made bamboo sticks. My favourite tool would be the PARALLEL PEN (6.00 mm, flat nib). It makes my work process easy for creating layouts.
Can you go a little into your process of how you work on a project?
Whenever I get any project like designing a logo or name or word. I try to understand the word and the letters in it. When I start doing it, the letters become more than just alphabets to me. It becomes an art form or design element to me -the shape, size, curves, lines etc.. I always try to find ways to connect one letter with the other or distort/break them to beautify the composition at the same time keeping the readablity in mind. Also I try to make my art form (calligraphy) different and unique.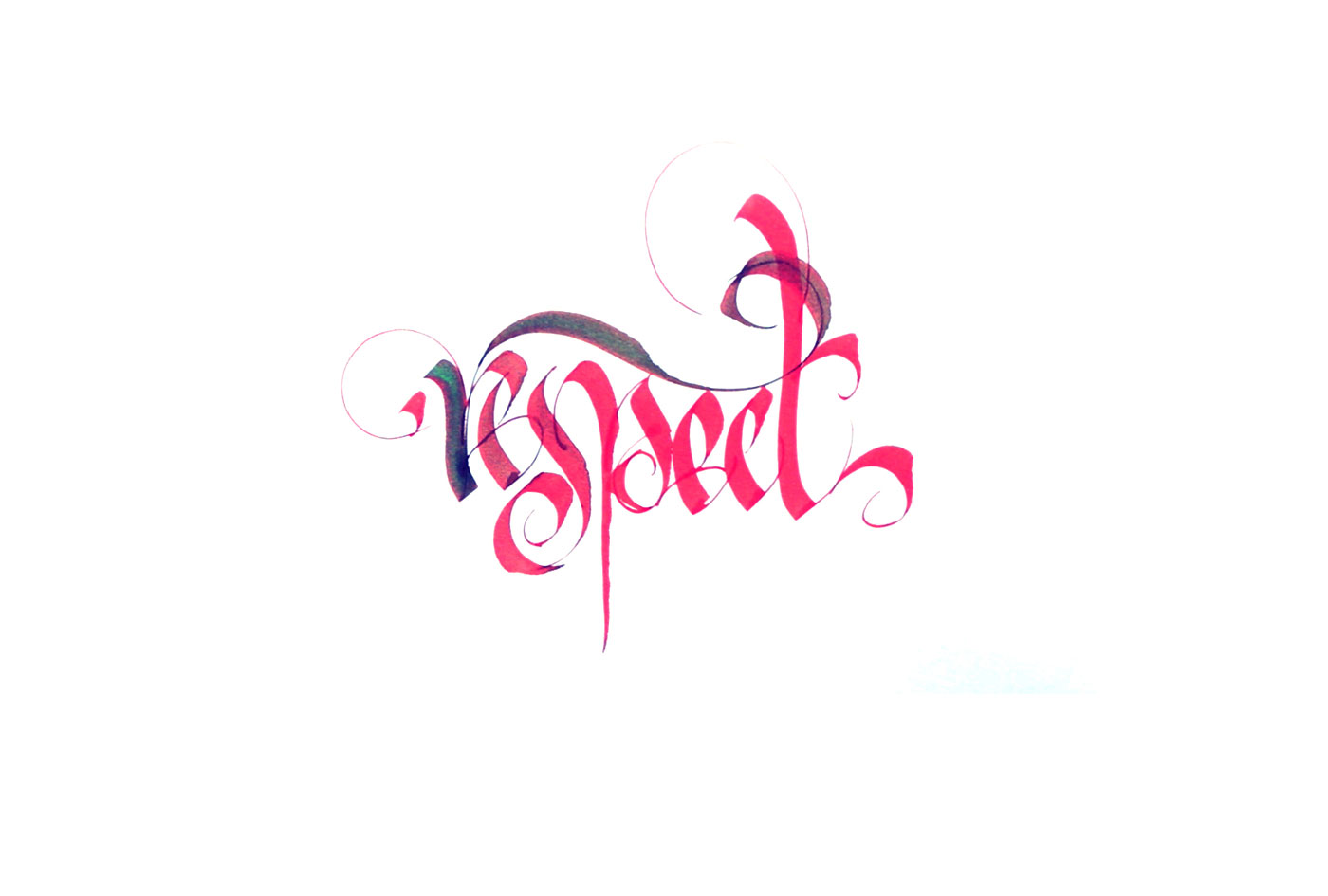 Where do you work?
I work at my small studio in my home.
Can you name some of your inspirations?
"Niels Shoe Meulman" is the person who has always inspired me. I am inspired by his style of working and is always encouraging.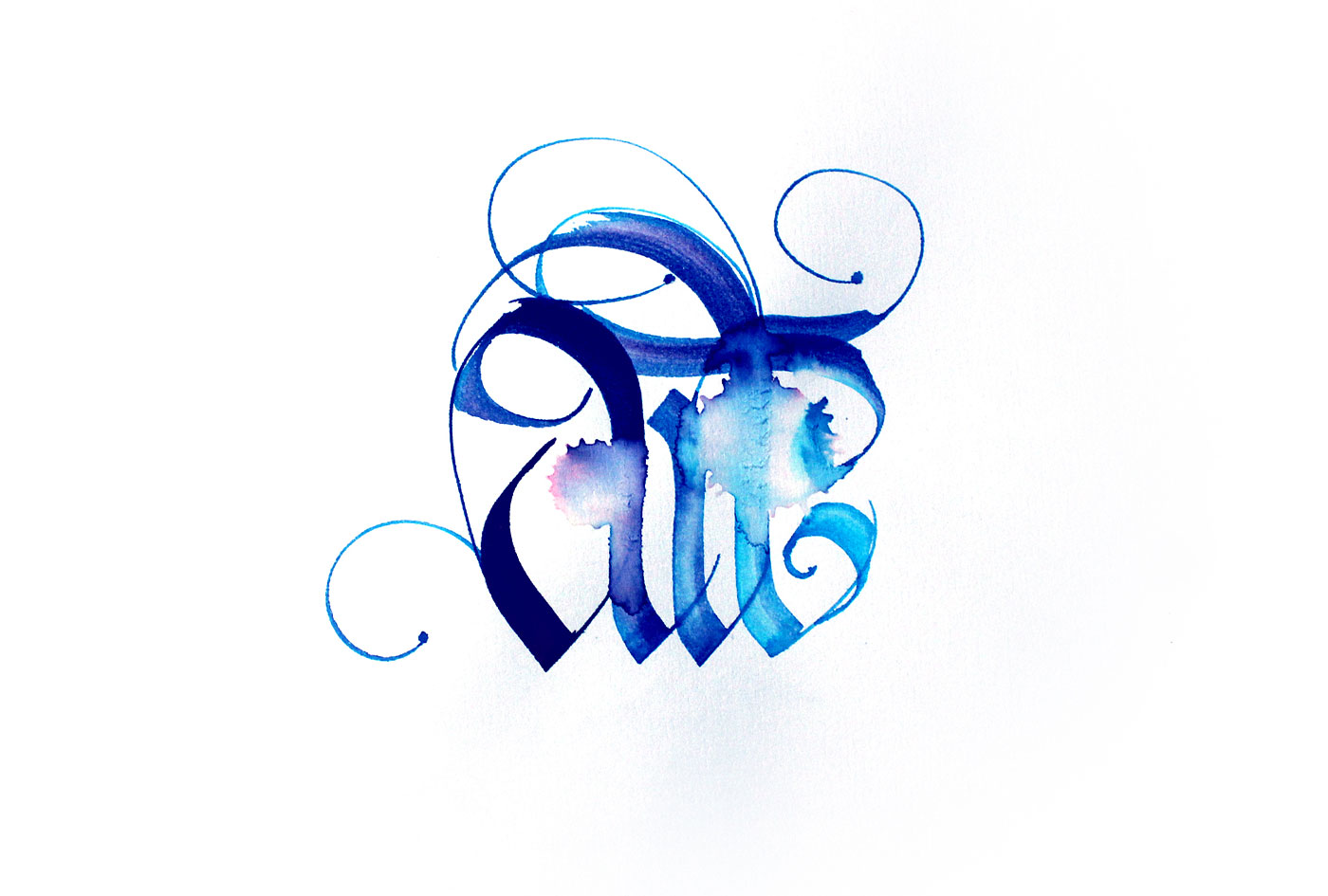 Any tips for calligraphy beginners on how to develop their own style?
I haven't been to any calligraphy school or institution, have learned by myself. Practice is always a help. I would just say 'FOLLOW YOUR ART' if you believe in your art you would surely find your own style. Whatever art form it could be. I also share my videos on my page anaroop kerketta calligraphy hope they might help new artist to explore new style and experiment new techniques.
What are you most proud of so far in your life?
I wouldn't say proud but It feels good when people say 'why can't I write like you'. I am happy people love and appreciate my work.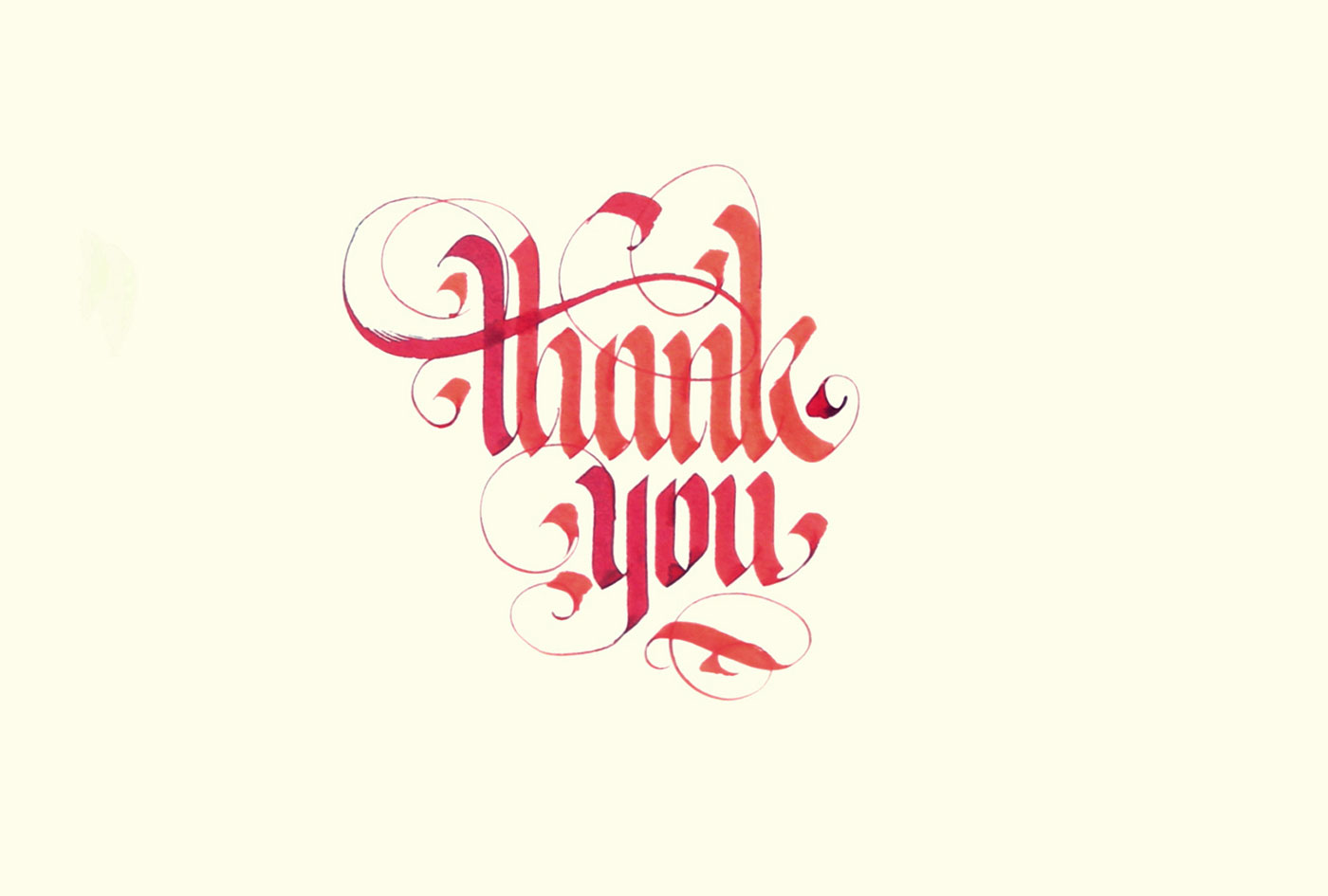 Never miss a Free Font
Enter your email to get FREE blog updates and exclusive free fonts ONLY for subscribers!
Thank you for subscribing.
Something went wrong.