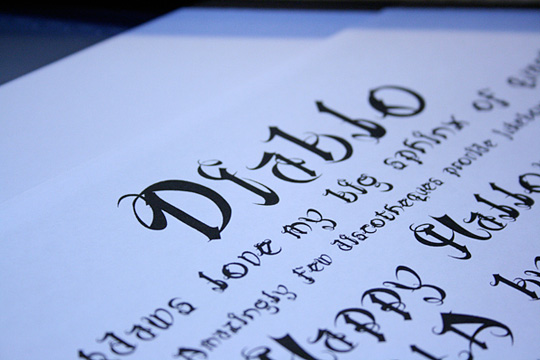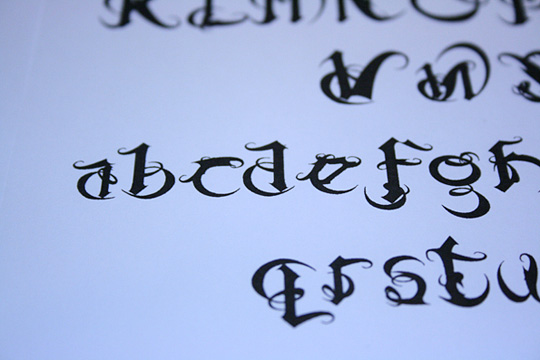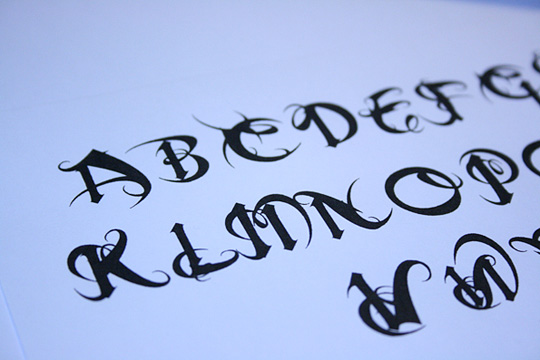 Andrew Martin is a based designer in Manchester, United Kingdom. His free font Diablo is available in TrueType and Opentype format. Andrew about his profile:
So you want some more info on me? Ok then.

I started officially studying Graphics at Rochdale College, from 16 when I left school. After I left Rochdale, I moved onto Bradford University to study Graphic Media Communications.

I left Bradford in 2004 and started freelancing under the name Thumbnail Designs. During my time at College and University I began experimenting with Font Design and Typography and today it's my primary field of design.

My fonts are all designed from scratch. They start life either on paper, then on into Illustrator, where the designs get finalized. The finished designs are put through a font making package, where all the kerning, spacing and stress happens. Finally the finished font is exported and sold. As of yet none of mine are finished enough to sell, so there you'll have to wait…sorry.
Never miss a Free Font
Enter your email to get FREE blog updates and exclusive free fonts ONLY for subscribers!
Thank you for subscribing.
Something went wrong.