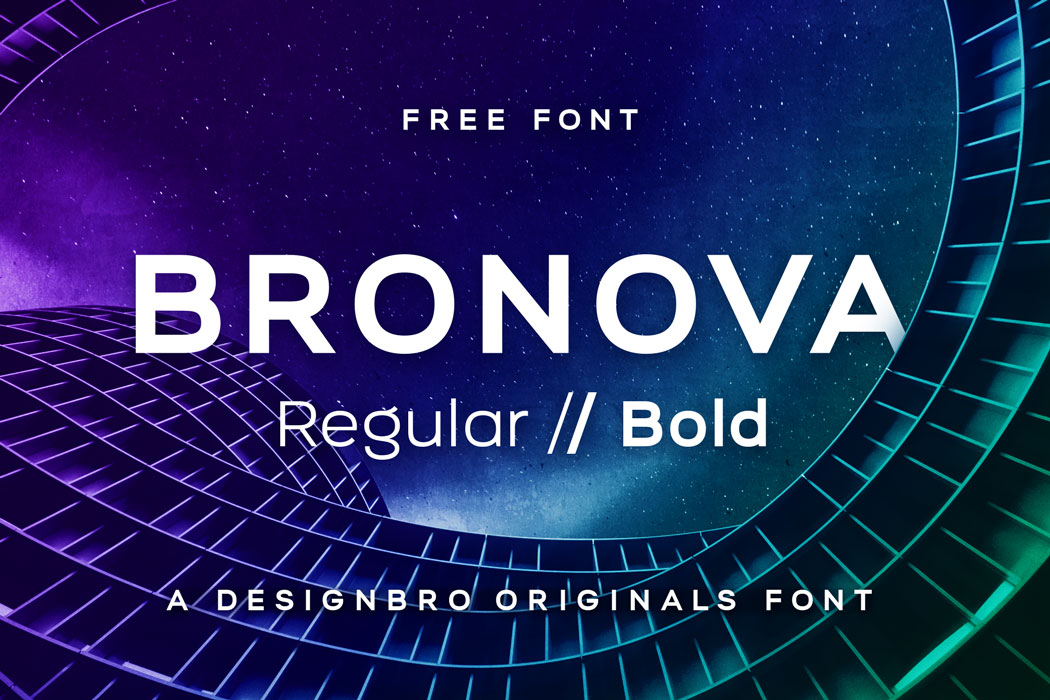 The DesignBro typographers send us their latest free font Bronova. The font is based on the natural line that occurs when drawing a curve from the wrist. The free Bronova font includes 130 glyphs in 2 weights: regular and bold.
Exclusive Download at FreeTypography // Bronova Font
Never miss a Free Font
Enter your email to get FREE blog updates and exclusive free fonts ONLY for subscribers!
Thank you for subscribing.
Something went wrong.