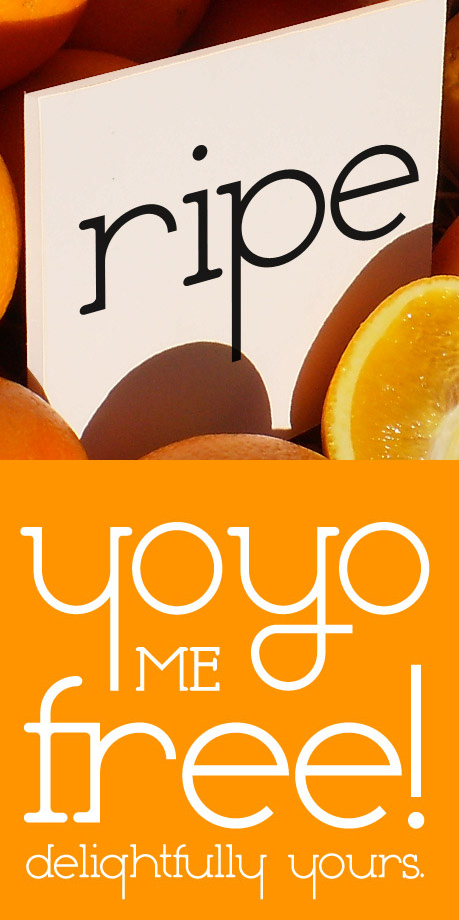 So fresh so orange – the Ripe Type Family from RipeType. About the free font in 4 weights:
A Geometric Postmodern slab seriffed face. The serifs feature simplistic rounded terminals and its stroke is uniform.

Ripe was designed to be a practical typeface. Each character is distinct, yet consistent. Its subtle differences are clear enough to be easily read at both high and low resolutions, perfect for print, web and screen media.
The Features:
Weights 4 weights containing 577 characters in each weight!
Characters Over 2300 characters in the family. Upper & lower case letters, title letters, numbers and old style numbers.
Ligatures (38) ae, oe, ffi, ffl, ff, ffj, fj, tl, ct, fb, ffb, longsb, fh, ffh, longsh, fk, ffk, longsk, ki, ta, to, ti, fr, ft, fo, fu, te, tu, ka, ke, ko, ku. AE, OE, LT, QT, IJ, Th.
Kerning Unlike many other free fonts. Ripe has been comprehensively kerned. All of our fonts have been manually kerned for clarity.
Diacritics All of our fonts feature diacritics, for example our lowercase a character contains the following:
à, á, â, ä, ã, ą, ā, ă, ȧ etc.
Alternate Characters You may notice that ripe is used in our logo, you may also notice that the y has a loop in its descender, by default this isn't the case, the y used in the logo is an alternate character in the font. The ripe font features a number of these 'loops' in its characters with descenders.
Character Support. MacOS Roman, Adobe Standard Encoding, Windows Western (ANSI) & ISO 8859 Latin compatible to name a few.
Never miss a Free Font
Enter your email to get FREE blog updates and exclusive free fonts ONLY for subscribers!
Thank you for subscribing.
Something went wrong.