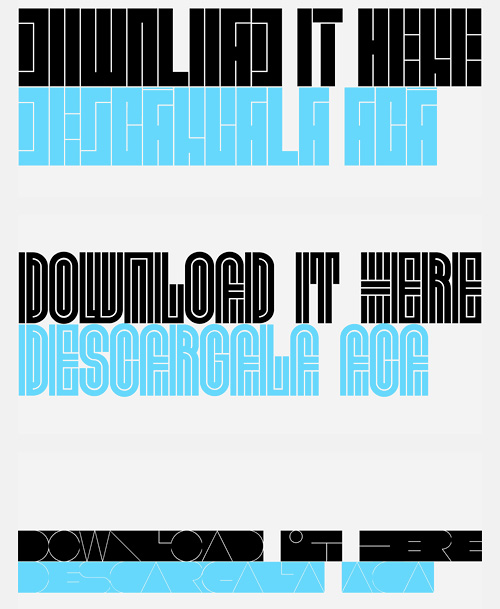 Rodrigo Fuenzalida designed 3 cool creative fonts, called GERD, K5 and LINE_A, for free. Why free? He celebrate over 5000 visitor on his portfolio:
To celebrate that site have reached 5000 visits, and all the comments, mails, and collaborations that started thanks to it. I decided to share with all you old and new visitors three of the fonts that you have seen on the site. GERD, K5 and LINE_A, can now be downloaded for free for all of you to play and do cool things with them. If you make something cool with them, mail it to me so I can show you on my FRIENDS section.
Never miss a Free Font
Enter your email to get FREE blog updates and exclusive free fonts ONLY for subscribers!
Thank you for subscribing.
Something went wrong.