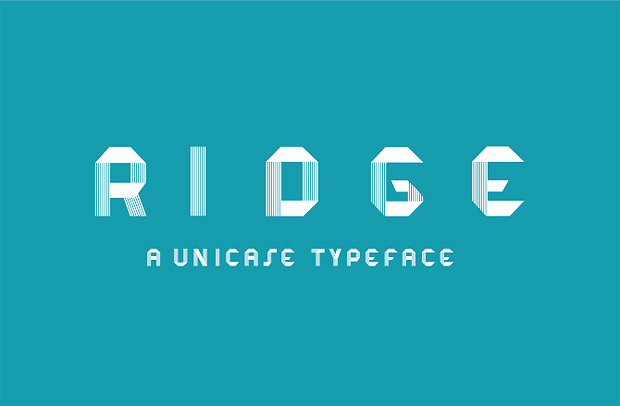 Erika Mackley is currently working towards a Bachelor in Fine Arts degree with a concentration in graphic design at Eastern Michigan University:
RIDGE is a free typeface inspired by my (previously made) 3D Folded Paper Font.
Exclusive Download at FreeTypography  // RIDGE
Support Us
With your donation we'll be able to spend more time to improve and update the FreeTypography Blog. We appreciate every cent! Thank you for your support & contribution!