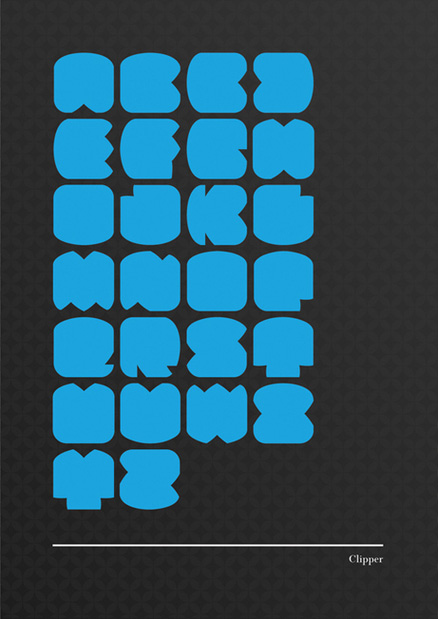 Free Clipper Font exclusive download by ImJustCreative from Dominic Le-hair. About the font:
This typeface was created using toenail and fingernail shaped pieces of paper that were cut using nail clippers. I then scanned the typeface and edited it in illustrator then Fontlab. I have created an opentype typeface from it.

The download includes both a TrueType and OpenType version.
Support Us
With your donation we'll be able to spend more time to improve and update the FreeTypography Blog. We appreciate every cent! Thank you for your support & contribution!